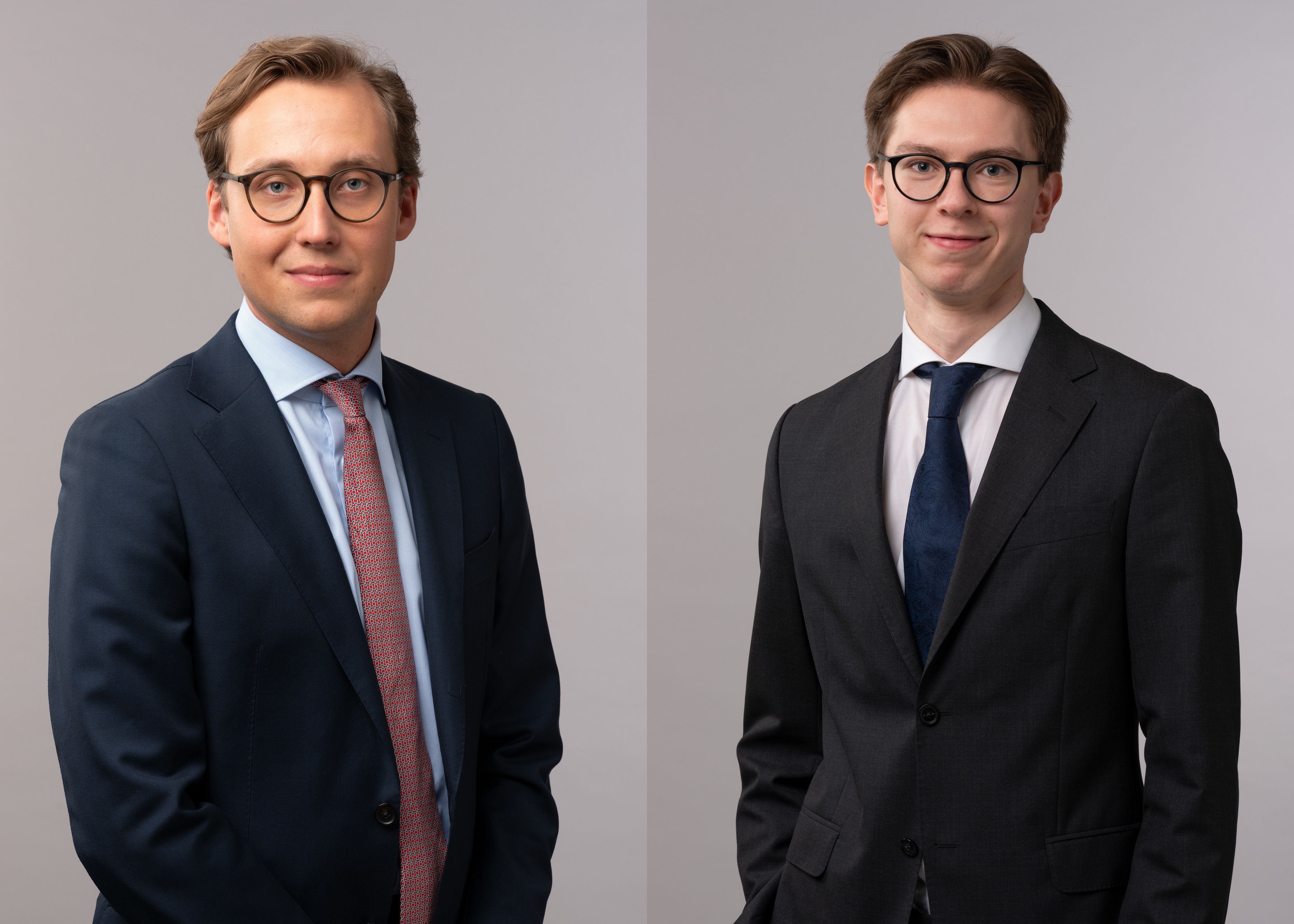 Fogel & Partners strengthens the team with two bright consultants
Fogel & Partners strengthens the team with two bright consultants
Fogel & Partners welcomes two new consultants. Ludvig Gauffin will join the team as a Manager, and Adam Solberg as an Associate. The recruitment further strengthens the team and the firm's position within strategic financial communication.
Ludvig Gauffin joins Fogel & Partners from his position as Senior Consultant at Hallvarsson & Halvarsson, where he held a key position in their capital markets team working with investor relations at companies during spin-offs and listings. Prior to that Ludvig worked at Handelsbanken Capital Markets. He holds a BSc in Business and Economics from the Stockholm School of Economics.
Adam Solberg is a recent graduate from Stockholm School of Economics where he holds a BSc in Business and Economics. He has previously worked at Finwire as a Junior Producer for financial podcasts and Danske Bank within Equity Research.
"I am very pleased that these two talented consultants are joining our team. Ludvig's strong background in several M&A and IPO projects as well as from interim investor relations roles will add great value to the firm. I am also happy to welcome Adam a bright talent with experience in financial podcast production and Equity Research. The recruitment will further cement our position as the leading Nordic advisory firm for strategic communications", says Anders Fogel, Founding Partner at Fogel & Partners.